Jada Pinkett's Porn Addiction Claims Causes Search Surge
Searches for Jada Pinkett-Smith surged in the past day, after the star revealed that she watched a lot of porn while single.
Pinkett-Smith told her daughter and mother that, before she met Will Smith, she watched A LOT of porn … even calling it addiction, before correcting herself.
Evidently, the thought of "Jada" and "Porn" triggered a lot of fantasies, because searches for Jada Pinkett-Smith nearly doubled in the past 24 hours, growing an astounding 426%.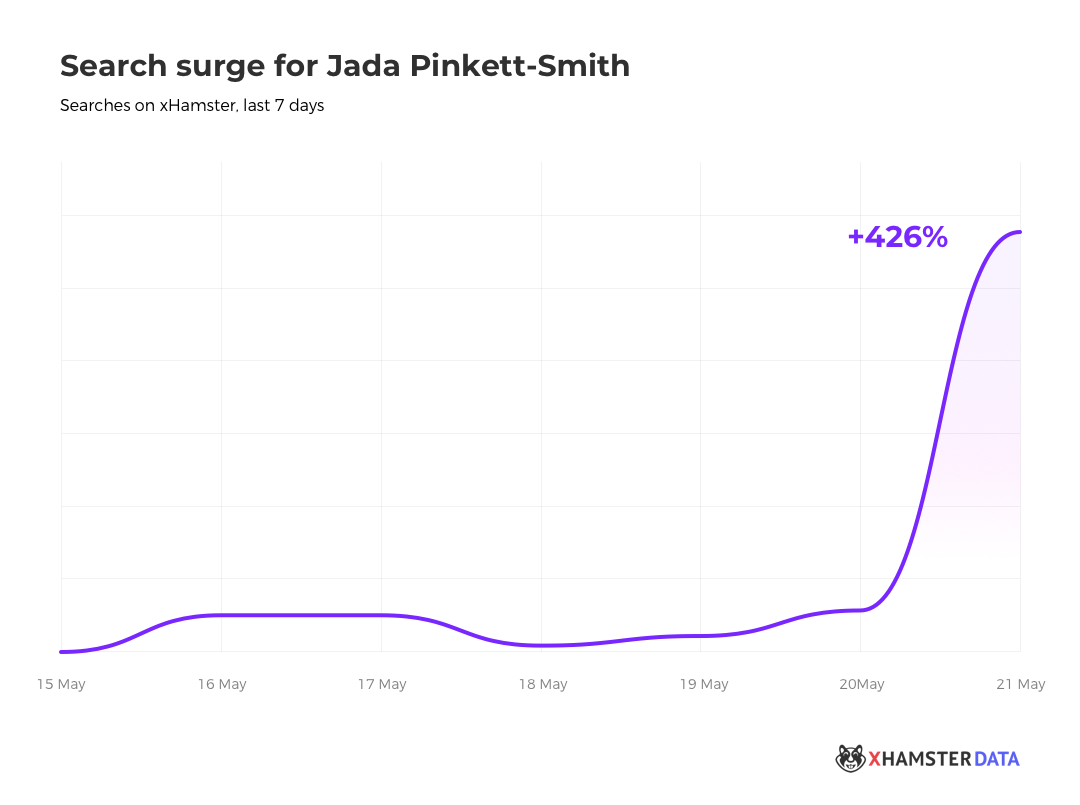 "Perhaps users were searching for videos she commented on, or perhaps they were looking to see if she'd uploaded any of her own," said Alex Hawkins, VP of xHamster. "Our audience of women has grown rapidly over the past year, and our users really strive to create, high-quality, engaging porn. If she ever feels like giving it a try again, we're here for her!"